Hey guys! So today, I was looking around on Twitter, when I decided to go on the Poptropica's Twitter, I saw this:
Yep, so Shrink Ray Island will be next to become an updated island! They said it will be released sometime next month. Also with that news, they have decided to release two members-only items for it, the Milk Box and Bottle Cap Costume!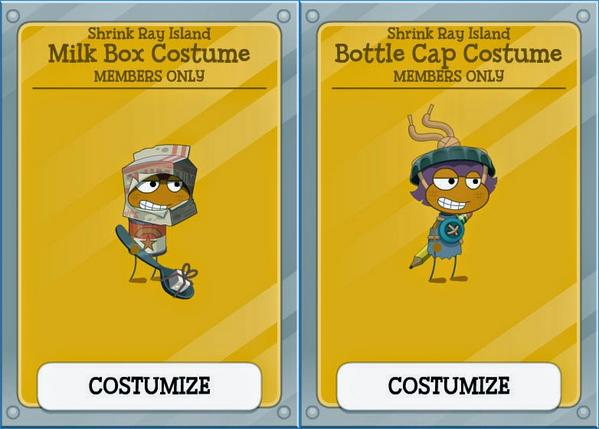 So if you're a member, go ahead and grab them in the store!
~MF